2016 Dodge Journey Introduction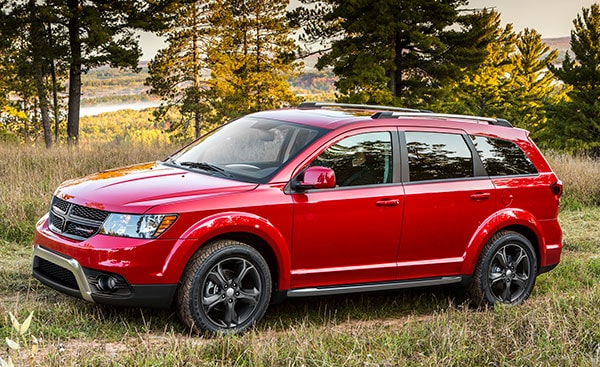 The Dodge Journey occupies a hazy space between minivans and midsize SUVs. More than just about any model on the market, Journey has a foot in each camp, promising strong value for a variety of potential owners. Yet, for reasons that are unclear, it's been largely overlooked by folks who are shopping for a practical vehicle.
Larger than most compact crossovers that compete for the family market, the Journey falls among the least-expensive vehicles that offer a third-row seat. Gas mileage is appealing, and the Journey handily meets the needs of larger families, bypassing the bulkiness of bigger seven-passenger crossover SUVs, such as the Toyota Highlander or Nissan Pathfinder. Body lines are refreshingly different from the crossover pack, if no longer fresh and new.
First introduced as a 2009 model, Journey got off to a poor start with a disappointing interior, but a quick mid-cycle update for 2011 improved it substantially and the current model offers a good value.
For 2016, Dodge has trimmed the Journey model line to four choices: SE, SXT, Crossroad, and Journey R/T, along with a Crossroad Plus package. Garmin navigation is available, which we rank among the best for this vehicle class.
The Dodge Journey offers a choice of two powertrains. The standard 2.4-liter four-cylinder engine makes 177 horsepower and, with an antiquated 4-speed automatic and front-wheel drive feels strained if anyone other than the driver is aboard.
Better to take the strong 3.6-liter V6, with 283 horsepower and 6-speed automatic, and either front- or all-wheel drive. That version feels modern and authoritative in acceleration and responsiveness. It's quieter, too.
Ride comfort is a strong point, with appropriate damping and roll control for a family vehicle. Steering is somewhat quick for a vehicle of this nature.
Although the Journey can be a solid family vehicle, it lacks some active-safety features. Crash-test scores have been adequate, but not good enough to provide full confidence for families. NHTSA gave the Journey four stars (out of five) for frontal crash and rollover protection, four stars for side-impact protection, and four stars overall (five with AWD). The Journey's aging structure was devised in an earlier era. The Insurance Institute for Highway Safety gave it a Good score in most testing, but particularly poor for the small-overlap frontal test.